Welcome to Cedar Falls Tree Farm
Cedar Falls Tree Farm is located just East of North Bend, WA in the scenic Snoqualmie Valley. Our farm offers a natural and beautiful u-cut Christmas tree experience in a forest woodland containing fish ponds, streams, and many walking paths and trails. We have a variety of trees, from fully sheared trees to more natural trees with good branch spacing. We work hard to give you the healthiest and most beautiful Christmas tree possible, and the most natural and beautiful tree hunting experience. Our farm was voted one of the best Christmas Tree Farms in the Seattle area by Trees.com (https://www.trees.com/christmas-trees/farms-in-seattle-wa)
At our farm we provide saws, helpers, and candy canes for everyone. You can have your tree wrapped in red and white netting for a nominal cost to simplify your drive home and to make it easier to get your tree into your home. We provide twine for tying down your tree.
We grow many different varieties of Christmas trees, including Noble Fir, Turkish Fir, Fraser Fir, Grand Fir, Norway Spruce, Douglas Fir , Korean Fir, Nordmann Fir, and Alpine Fir. We have a warm outdoor fire with a nice view of the valley to help you stay warm. Bring your gloves, warm jackets and hiking boots in order to see all of the trees available on our large forest tree farm. We offer trees in all price ranges, and each tree is pre-marked with price, height, and species.
We accept debit and credit cards, as well as cash and personal checks.
Tree Farm Updates
Notice: We are now closed for the 2022 season, and we want to thank all of our new and our loyal customers who visited our farm this year. We will now be hard at work getting ready for our opening in 2023, which will be the Friday after Thanksgiving. This next year in February we will be planting many Turkish, Noble, Nordmann, Korean, Grand, and Alpine firs that will be ready for you to choose and cut when they mature. As always, we will offer hot cider, a warming fire, and a beautiful natural setting to explore and find your Christmas tree. We look forward to seeing you in 2023.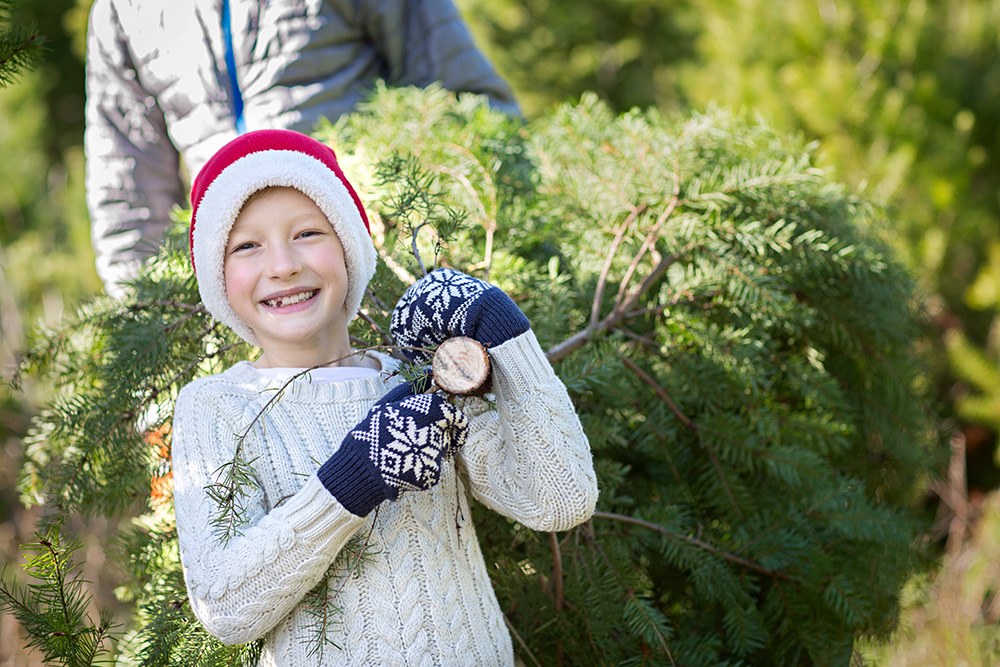 A Family Tradition
We are located at 15200 Cedar Falls Road S.E., North Bend, WA. 98045. Please see the Contact Us page for a map to our farm. You may also call us at 425-785-3571. Directions: Take Exit 32 off of Eastbound I-90. Turn right at the exit and go slightly more than 1/2 mile and look for our beautiful wood sign on the left. We will be open again on the day after Thanksgiving 2022. We are normally open on Saturdays and Sundays only, but we are also open the day after Thanksgiving, 11-25-22. Our hours are 10am to 4pm.